New mobile games get released in today's world every day, but very few of them are getting popularity like Pokemon Go. Pokemon go released in mid-2016, and it has taken mobile gaming to all new heights. Millions of people around the globe love playing Pokemon Go every day. The thing that made Pokemon Go so successful is its uniqueness.
When Pokemon go first released, the game was entertaining to play, but many peoples are not able to enjoy the game to the fullest due to some bugs and glitches present in the earlier version. The company has fixed most of the bugs and glitches with the updates, but some are still there. So, in this post, we are going to talk about, "Pokemon Go Common Problems & How to Fix them".
Note: Pokemon Go Device requirement,

For Android: The Device should have Android 4.4 Kit Kat or higher with at least 2GB RAM.

For iOS: It requires iPhone 5 or later with iOS 8 or above.
Pokemon GO Common Problems & How to Fix them
So, let's begin with the most common Pokemon Go problems and How you can fix them easily. 
1. Pokemon Go crashes on Startup in Android and iOS 
One of the most common problems that annoy both Android and iOS users is APP crashing. When it comes to the games thing that everyone hates is sudden game crashes, or the game runs laggy sometimes. 
Many people have reported that their Pokemon Go occasionally runs slow and crashes sometimes. If you are also facing this issue, then make sure to have the latest version of the game. If your an android user, then open a play store and tap on the three horizontal lines in the top-left corner and then tap on the "My Apps and Games". Now, find Pokemon Go from the list of apps you have installed and click on the update button if an update is available.
On Android, you can also clear the application cache of the Game and App. To clear cache, go to settings> Apps> Downloads, now find and select the Pokemon Go from the list and tap on the clear data option. 
If you are an iOS user, then open the APP store and tap on the update option in the bottom right corner. Now, tap on the Pokemon Go to update it. If you are facing a problem because of the outdated application version, then updating the App will fix your problem. 
2. What do when Pokemon Go won't open
When you want to play Pokemon Go, and you open it, but it won't open? then the primary reason behind this either games servers are down, or your internet connection is not properly. To check whether the game servers are actually down or not? Open the official website of the Pokemon Go, and if it opens, that means games servers are not under maintenance, but if the website does not open, then they might be under maintenance.
You can also use a website like isitdownrightnow to check are server actually down or only your not able to access the game. If the Game servers are working fine, you are still not able to access the game, then we have some tips and tricks you can try,
Restart the application

Check your internet connection and restart it

Reinstall and install the game
3. Pokemon Go freezes 
Many users have reported that their game becomes unresponsive sometimes. This can be very irritating when you are about catch pokemon, and the game becomes unresponsive, and you cannot do anything. If you are facing this issue, then we have some tips and tricks that might help you.
If your game becomes unresponsive, then first close the game and remove it from the recent apps and launch it again. If this does fix your problem, then check your internet connection is working properly or not. 
To ensure this problem does not occur to you again, remove all the apps from the recent menu and then launch the Game as Pokemon Go is a little bit resource-intensive game, so it is better to clear more RAM and resources before launching it. 
4. Fix All progress is gone when you update the Pokemon Go 
Recently, many people are complaining about they lost all progress after updating Pokemon Go. If you also see level 1 after updating the game, then simply sign-out and sign-in again. 
5. Pokemon Go Keeps Eating the Battery
Pokemon Go is a very resource-intensive game, and it also requires a good internet connection and GPS to function properly. The game also uses your camera continually, so it natural that the game will consume battery. But, if your game consuming too much battery, then we have some tips and tricks you can use, 
Open the Pokemon Go app and tap on the Pokeball to open the settings. 

Close all the apps running in the background to free up resources (background app also consumes battery). 

You can also turn off the music, sound, and vibration from the settings.    
6. Fix Pokemon Go Gps Signal not found 
To play Pokemon Go, you must have to enable GPS. In Pokemon, Go, GPS is used to show your current location on the map. Many users see the GPS signal not found error right after the opening the game, but the message disappears automatically after some time. If the message does not disappear, follow these steps, on Android, go to Settings> Location and make sure the location is turned on. Also, select the high accuracy mode for Pokemon Go. 
If you are an iPhone user, then Go to Settings> Privacy> Location Services and ensure the location services are enabled. To use GPS, you must have a working internet connection or connect to wi-fi for better accuracy. If you are playing the game indoor and you are facing the error 
7. Fix Pokemon Go Trainer isn't moving 
If your trainer is not moving in the Pokemon Go, then try to access the menu by tapping on the menu button. If you are not able to access the menu, this means the game is crashed. In this scenario, you have to restart the game. Hopefully, restarting the game will fix your problem.
8. Fix Items are not appearing after the purchase in Pokemon Go
As you play the game and level up will earn coins. You can use these coins to purchase items in the game. If after the purchase item is not appearing in your list, then log out from the game and log in again. This will fix your problem, but if it does not fix your problem, consider restarting your device.
9. Fix Pokemon Go Eggs won't hatch 
If You're facing the problem that Eggs are hatching in Pokemon Go. You need to walk a certain distance like 3KM to hatch the eggs, but when you reach 3/3KM, you click on the hatching egg, and you see 2.99/3KM. Just walk a bit more and try again.
10. Pokemons not appearing in the Pokemon Go 
The reasons behind you are not able to find Pokemon around can be because you are walking in a quiet area. You will find the Pokemon once you move to the busy area. 
If you are walking the busy area and still cannot find Pokemons, then purchase the Incense and Lure Module. Incense and Lure Modules can be purchased through the in-game shop, and you can also get these items once you level up.
Read More: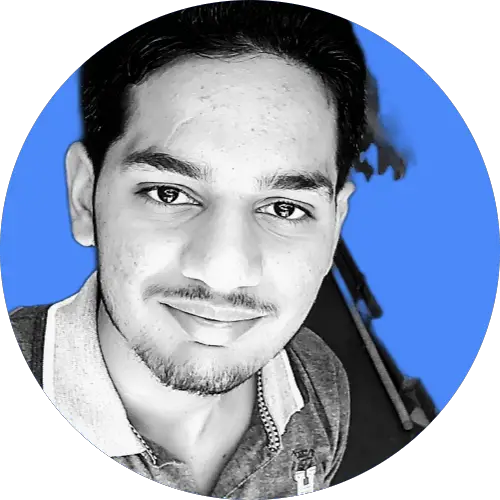 Hi, I'm Rohit. I am a computer engineer, who loves to talk and learn about new technologies.