Samsung Galaxy Buds are the wireless earphone which allows you to enjoy your favourite music anywhere, anytime you want without worrying about tangly wires. Galaxy Buds provide seamless connectivity to your Galaxy Smartphone. Recently, we heard lots of complaints on online forums about only one Earbud is connecting to their Samsung Smartphone, or only one Earbud is working.
Connecting the Samsung Buds to your smartphone is pretty easy if you are doing correctly. But, if you are one of the unlucky users whose only one earbud works, then first make sure that both earbuds are paired correctly. So, in this article, we will guide how to pair your Samsung Buds easily and if you are right about the pairing process and still facing the issue, then follow along we some tips and tricks that might help you,
Pair the Galaxy Buds to a Samsung Smartphone:
Paring the Earbuds with a smartphone is a pretty easy job; follow the step below to pair Buds seamlessly.
Put the Galaxy Buds in the charging box and charge them. 

Bring the charging case near to the Samsung Smartphones and open the lid.

A pop up will appear on your screen, seeking permission to connect earbuds.

Select connect.
Fix Galaxy Buds not charging or charging slowly in 5 minutes
How to Pair the Galaxy Buds Manually?
If your Galaxy buds are not connecting with your smartphone automatically, then don't worry. Follow the steps below to connect galaxy Buds manually to your smartphone.
Press and hold the touchpad on your Galaxy buds to activate the pairing mode.

On your smartphone, go to Settings connection and then Bluetooth.

Now, tap on the Galaxy Buds when it appears.
If still, only one Galaxy Buds is working, then follow the tips and tricks below to solve the issue.
How to Fix Only One Galaxy Bud working or Connecting with a Smartphone?
If the method shown in the video does not work for you, then here are some more tips and tricks you can try,
Solution 1: Update the Samsung Buds
You're facing the connection issue in galaxy earbuds might be because of outdated software. Most of the connection issues on Earbuds are caused by outdated firmware. So, you have to upgrade the firmware of Galaxy Buds to solve this issue. For upgrading the software of Galaxy Buds follow along,
Open the Samsung wearable app on a smartphone while one Earbud is still connected.
Select the about earbuds option.
Now, all the information about the Earbuds will be displayed on the screen.
If there is the software update available, then do it.

It might fix your problem.
How to Connect Galaxy Buds with your Galaxy Watch?
Please make sure that your smartphone is not causing the problem. To ensure that it is not your device fault, try connecting the earbuds with any other device and make sure that your device is also updated to the latest version.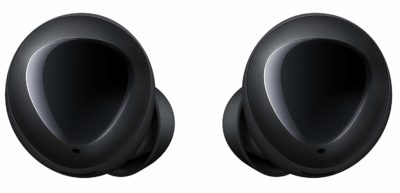 Solution 2: Reset Earbuds
If your earbuds are on the latest version and you are still facing the connection issue, then factory resetting them might help. Follow the steps below to reset earbuds,
Open the galaxy wearables app.
Tap on the about earbuds option.
Scroll down and select the reset earbuds option.

Confirm the reset option.
It will erase all the customization you have done to your earbuds. But, it doesn't matter as your both earbuds start working, you can customize them again.
Want to Connect Galaxy Buds with the PS 5 or PS 4 here how to do it?
Solution 3: Update the Galaxy Wearable app
Sometimes the problem is not that serious as we think. The connection issue you are facing with earbuds might be caused by the outdated version of the Galaxy wearable app. So, update the Samsung wearable, and you ware ready to go.
Solution 4: Re-install the Galaxy wearable app
This is the last thing you can do if all solutions didn't work for you. Uninstalling the wearable app will delete all the data and cache file store in it. So, it might help you as it will the corrupt file with the data.
Solution 5: Connect Samsung Care
All the solutions we have provided didn't work for you. In that case, you should visit Samsung care to repair or replace your Galaxy earbuds. If your Samsung Buds are in warranty, then they will return or repair you Earbuds free of cost.
You can change Bluetooth name of your Samsung Galaxy Buds in 2 Minutes
FAQ
Can I change Bluetooth Name of Samsung Galaxy Buds and Buds Plus?
Yes, you can change Bluetooth name of Galaxy Buds.
Can I Connect Galaxy Buds with the PS 5 or PS 4?
Yes, you can connect Galaxy Buds with PS 5 and PS 4. But, it will require USB Bluetooth audio dongle as both PS 5 and PS 4 does not support Bluetooth audio.
Buy cases for your Galaxy Earbuds: Amazon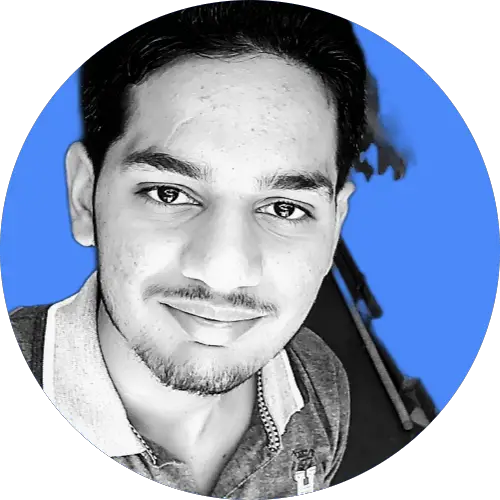 Hi, I'm Rohit. I am a computer engineer, who loves to talk and learn about new technologies.