Samsung Galaxy Buds are truly wireless earbuds that allow you to enjoy your favourite song without worrying about any tangly wires. The Galaxy buds provide seamless connectivity with your galaxy smartphones and table so you can enjoy your favourite music anywhere, anytime. Recently we heard lots of users complaining about their galaxy buds wouldn't turning on. If you are also facing the same issue with your galaxy buds, don't worry, we have some tips and tricks that you can try. 
Note: We have built this troubleshooting guide considering the software issue. So, if your galaxy bud has hardware damage or hardware failure, then this guide might not work for you. 
Fix Galaxy Buds won't turning on
Before we began, Let's see some possible reasons after Galaxy Buds won't turning on, 
Not enough charging 

Software glitch or Bug 

Damaged hardware or Hardware failure 

The charging case is not working 

The charging case is broken or damaged 
Now, Let's start with our troubleshooting guide, 
1. Charge your galaxy buds
We know you might be thinking that is the first thing you have tried, but I have seen users who have complained that their galaxy buds won't turn on before even trying to charge them. Just connect your Galaxy buds with the original charger and leave them for some time until they get fully charged. 
You can check how much battery left in your Galaxy buds with the help of Led indicators, 
Green: It indicates that the Galaxy bud has 60% or more battery. 
Yellow: It indicates that the Galaxy bud has a battery between 30% to 60%. 
Red: It indicates that Galaxy Bud has a 30% or less battery. 
2. Use a wireless charger 
I know you might be thinking that why a wireless charger requires to solve this problem. But, as we discussed earlier, the main reason behind the problem could be a charging issue. So, it is better to be sure that charging is not causing the problem here.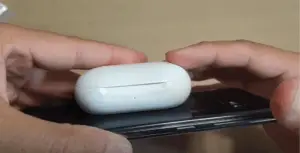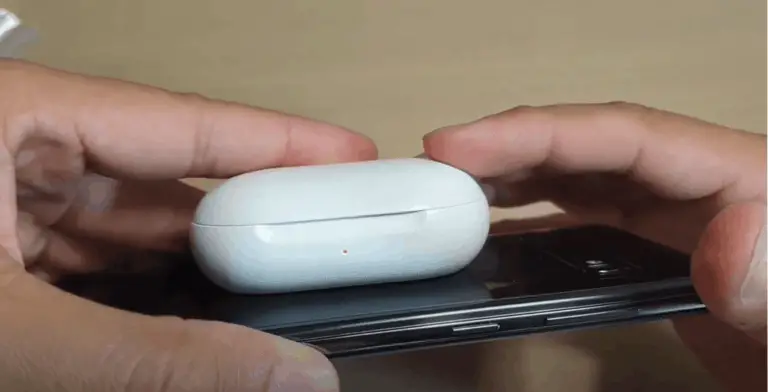 I have seen many people complaining about their galaxy bud won't turn on, and when we suggested them try to charge your galaxy buds with a wireless charger, it fixed the issue for some users. If you don't have a wireless charger, then do not worry. You can use your latest Galaxy smartphone as a wireless charger. The latest Galaxy smartphone comes with a power share feature. Just turn on the Powershare option on your smartphone and place your buds on the smartphone's backside. 
3. Restart Your Smartphone 
We know you might be thinking about why you need to reboot your smartphone when facing a problem with your Galaxy buds. We have seen some users facing the connectivity issue with their smartphone, and they blamed the galaxy buds. If you are not facing any connectivity issues, then you can skip this step. 
You can restart your smartphone by long-pressing the power button and then selecting the reboot option, and this works for most of the smartphone. 
Read More: 
4. Reboot Galaxy Buds
We know it is impossible to reboot your Galaxy buds when they are not turning on, But some users face this problem with only one earbud. This means they have either left or right earbud working fine, and another one is not responding. If you are facing the same problem, then it is highly recommended to reboot your galaxy buds as it will automatically fix minor software bugs and glitches. 
Steps to Reboot Galaxy Bud: 
Place the Buds inside the charging case and close the lid. 

Now, wait for 7 seconds and open the charging case. 

It will automatically reboot the Galaxy buds. 
Now, take out your galaxy buds and try to connect them with your smartphone, and check how it goes. 
5. Check the touchpad of Galaxy bud
If you one of those whose one galaxy bud is working, try to use your touchpad on the galaxy bud and check whether it is working. If it is working, then perform the simple reboot, and you will good to go. But, if it is not working, then check your galaxy buds carefully. There might be a chance you have dropped your galaxy buds accidentally. If it has signs of physical damage, then this guide will not work for you. 
6. Contact Samsung Care
If none of the above solutions has worked for you, then this is the last option you have left. And if your Galaxy buds are under warranty, then they will repair or replace your galaxy buds for you. Just visit the nearest Samsung case store and get your Galaxy buds serviced. 
Buy cases for your Galaxy Earbuds: Amazon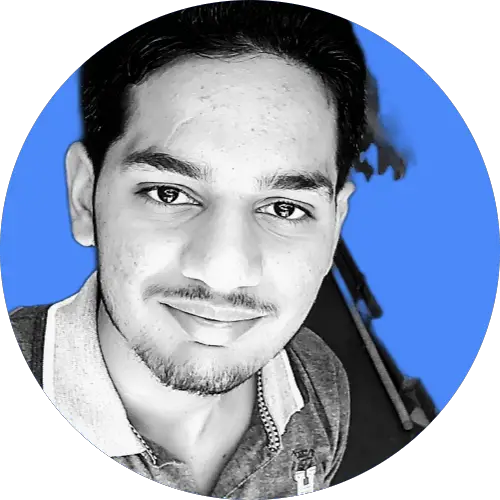 Hi, I'm Rohit. I am a computer engineer, who loves to talk and learn about new technologies.