BEST ANDROID EMULATOR FOR PUBG MOBILE AND BATTLEGROUND MOBILE INDIA:
If you are looking for an android emulator for windows, then there are multiple choices available for you. Android emulators can be used for various reasons like a developer can use emulators to test their apps on the pc and for one can play android games with a bigger screen. Now, as you know multiple benefits of the android emulator and you eagerly want to try one then we have found the 8 best android emulators that you can use.
TOP 7 BEST ANDROID EMULATOR FOR PUBG MOBILE AND BATTLEGROUND MOBILE INDIA
Nox Player

BlueStacks

Remix OS Player

LD Player

Gameloop

Memu Player

GenyMotion
1. Nox Player
Nox is one of the leading Android Emulator. It offers many great features like controller support, gaming optimization, user-friendly interface. It offers many more features just other than gaming as it is based on the android lollipop 5.1.1, but you can run multiple android versions up to android nought using the multi-drive feature. These are some feature where Nox player outshines the most famous Bluestack emulator and many other android emulators.
The main feature where it outshines Bluestack or every other emulator is the ability to get root stack. As some of you might know that getting root access in Bluestack is pretty complicated and time-consuming, but in the Nox Player, you can enable root access by simply allowing it in the settings.
Nox Player is one of the best android emulator currently available for the Windows platform. So, now if you are want to try Nox player then download and install it and enjoy your games or work on the bigger screen.
Download: Nox(Free)
2. BlueStack
BlueStack is one of the most popular and of the best android emulator available for windows. The Bluestack is most famous for gaming, but it includes many features that general user can use. As you can try different apps on Bluestack or you can test your apps and debug them on Bluestack.
Bluestack currently runs on the Android 7.1.2 Nougat, but the company has promised that they are going to bring Bluestack 5 with the new gaming engine based on android oreo. It is the most refined and stable android emulator currently available for windows.
The main advantage of the Bluestack is that you can run it on any windows hardware. Whether it is intel or AMD, you will mostly not face any compatibility issue.
Bluestack has partnered with Samsung to bring the Samsung store to its platform. So, you can access and enjoy thousands of games and apps. It offers many great features like key mapping and an artificial intelligence-based game engine for a smooth gaming experience. The company claims that it is almost 6X more powerful than the standard android smartphone.
Download: Bluetstack (Free)
3. Remix OS Player
Remix OS player provides an experience of the full Fletched android smartphone on your Windows PC. You can install Remix OS directly on your PC, but if you want to avoid the hassle, then Remix OS player is the one who comes to the rescue. Remix OS runs on the Android 6.0 marshmallow.
Remix OS offers many great features like automatic key mapping, native google play support and manual settings for battery and location. It is one of the best android emulator available for windows in many ways.
When you use Remix OS the one surely you will notice the stability of the software. I have tested this software on many laptops running on windows, but it has never let me down. The one thing that you will surely need to know that Remix OS is no more in development so you will not get any new build. But, You can use Remix OS running on the android 6.0 marshmallow.
Download: Remix OS player (free)
Relevant Reads: 
4. LD Player
If you are looking for an android emulator which is optimized for gaming, then you should consider trying an LD player. LD player is launched recently, and it has gained massive popularity in a short period. It is gaining so much popularity because of its excellent performance.
Ld player runs smoothly on any windows platform either it's AMD based or intel based. I have installed it on my windows laptop, and it runs smoothly without throwing any errors. It runs on android version 7.1.2 nougat for smooth performance.
It comes with the dedicated game store, and they run quite well on the LD player. LD player offers powerful performance with a simple design. If you want to enhance the performance, then you can turn on virtualization from the settings app.
Download: LD Player(Free)
5. Gameloop
If you are looking for an emulator only and only for gaming, then GameLoop is the undoubtedly best emulator for you. It is specially built for gaming as it contains a large variety of android games.
You will be surprised to know that Gameloop is earlier known as Gaming Buddy, and it is developed by Tencent. It is developed for Pubg Mobile, but now it supports multiple games like free fire, call of duty and many more. It is developed for gamers who want to enjoy their mobile games on the PC.
Gameloop supports the google play store so you can easily download your favourite games directly from the Playstore. It supports automatic and manually key mapping for multiple games so you can enjoy your favourite games without any problem.
Download: Gameloop(Free)
6. MEmu Player
MEmu Player is another great android emulator as it comes with the features. The MEmu emulator is recently getting popularity because it's a simple design and powerful performance. It supports both platforms for the windows system either it is intel or AMD.
MEmu player is based on the android 71.1 nought, but you can run android 4.4 KitKat and android 5.1 lollipop too. It allows you to use multiple versions of android simultaneously using different windows. Another great feature of Memu player is that you can use multiple instances of the apps.
In my perspective, it is one of the best emulator available for the Windows platform. You can install it on a system running on windows 7 to 10.
Download: Memu Player
7. GenyMotion
If you are an app developer and you are looking for an emulator to test your app, then GenyMotion is best suitable for you. As you can access Genymotion through a windows app or from the browser. It allows you to select the android version from 4.4 KitKat to the latest built.
GenyMotion offers excellent flexibility for developers as they can test their apps offline. It also allows you to install the google play store and GApps as per your choice.
As I have mentioned earlier, it is specially developed for the developer so you cannot run heavy games like Pubg Mobile and Call of duty on it. It allows you to connect android studio installed in your system with it so you can test your app on multiple version of android.
GenyMotion is not a free service, but you can try it on the free trial of 30 minutes.
Download: GenyMotion
Advantages of using Android Emulator on Windows
There are numerous advantages of using an android emulator on windows like:
You can play high-quality android games.

Developer can test and debug their apps on an android emulator 

Enjoy android full android operating system on windows pc.
So, it is my list of the best android emulator for windows in 2020. Let me know which one do you like in the comment section.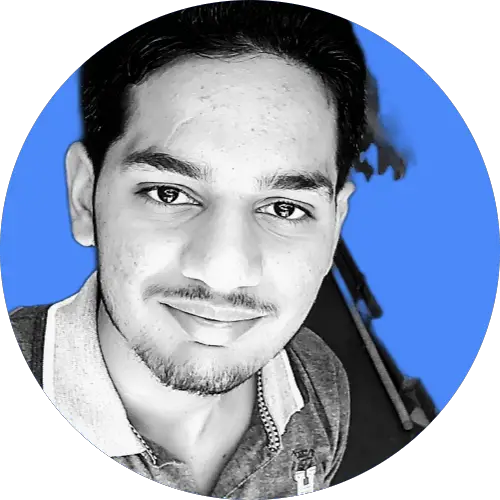 Hi, I'm Rohit. I am a computer engineer, who loves to talk and learn about new technologies.