Are you having trouble streaming content on Paramount Plus? Are you seeing Error Code 6040? Paramount Plus is a popular TV channel that allows you to watch videos on demand. However, some users have encountered errors with Error Code 6040 while trying to stream content.
Instead of being able to access the content they want, users receive error messages like "Servers are unable to connect" or "Video is currently unavailable". To help you resolve this issue and enjoy uninterrupted streaming on Paramount Plus, we have put together a set of steps to fix Error Code 6040.
What causes Error Code 6040 in Paramount Plus?
The Paramount Plus Error Code 6040 is encountered on different devices, but the exact cause is unknown since there is no information available on the official help page. There have been many speculations regarding the root cause of Error Code 6040.
How to Fix Error Code 6040 on Paramount Plus?
Here are simple steps to fix Error Code 6040 on Paramount Plus:
1. Clear the Cache: Clearing the cache helps improve performance for Paramount Plus and other programs. On your computer, clear the browser's cache history. For example, in Chrome, clear the cache in the browser history.
2. Update the Paramount App: Use the latest version of the Paramount+ app. Using an outdated app version can lead to compatibility problems. Follow these steps for different devices:
For iOS: Open the app store, tap your Profile icon, check for updates, search for Paramount Plus, and tap Update.
For Android: Open Google Play Store, tap Menu, go to My Apps & Games, find Paramount Plus, and click Update.
For Apple TV: Open the Paramount Plus app, go to Settings, select System, then Software Updates, and click Update Software.
For Android TV: Scroll down to Apps, open Google Play Store, tap My Apps, select Update, accept permissions, wait for the download, and launch the latest Paramount Plus app.
3. Restart the Device: Restart your device to refresh the system and resolve underlying issues. Whether it's a desktop, laptop, Android device, cell phone, or tablet, restart the device and the Paramount Plus app for smoother functionality.
4. Check the Server: Ensure a stable internet connection and reliable server connection. Often, major problems are due to server or connectivity issues. Make sure your internet connection is working properly.
Read More:
5. Update Your Device: Ensure your device has the latest software version. Outdated device software can cause Error Code 6040 on Paramount Plus. Keep your device updated to prevent such issues.
6. Contact Paramount Plus Customer Service: If the above steps don't resolve the error, reach out to Paramount Plus support for further assistance. Contact them through live chat, email, or by calling 1-888-274-5343.
By following these simple steps, you can fix Error Code 6040 on Paramount Plus.
Final Thoughts:
Paramount Plus has become a beloved streaming service for many binge-watchers. The main goal of any show is to bring immense happiness to its viewers. Sometimes, you may encounter error codes on Paramount Plus that can disrupt your connection. To fix this, try these simple steps: restart your device, update the application, and ensure you have a stable internet connection.
If these solutions don't work, don't worry! You can always reach out to the support team for further assistance. We hope our guide on resolving Paramount Plus error codes has been helpful to you. Happy streaming!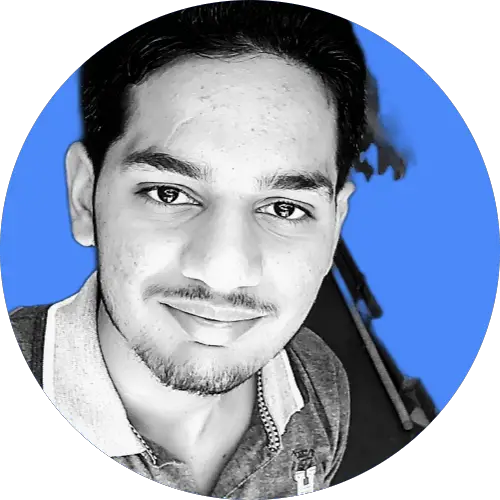 Hi, I'm Rohit. I am a computer engineer, who loves to talk and learn about new technologies.