"Notification light not working on Samsung S9 AND S9 PLUS" is that what you are looking for then don't worry, here are some tricks that will help you to fix it. Notification light helps us in the many situations like in traffic or in the meeting, where we cannot hear the notification sound.
In this short step by step tutorial, we will guide you on "how notification lights work on the SAMSUNG S9 and S9 Plus and how can you get most of it".
FIX NOTIFICATION LIGHT NOT WORKING ON SAMSUNG S9 AND S9 Plus:
Solution 1: Disable and Re-enable the Notification light
Sometimes turning off and on notification fix the problem on the Samsung S9 and S9 Plus. So, follow the steps to turn off and on notification light on Samsung S9 and S9 Plus.
Open the Settings app on your device.
Navigate to the display.
Turn off Led indicator from here.
You have successfully disabled the Notification light on Samsung S9 and S9 plus. Now, follow the same sequence to turn it on.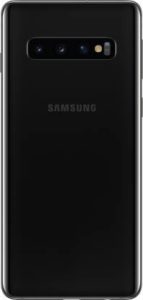 Solution 2: Wipe cache partition on SAMSUNG S9 and S9 Plus
If you are using your Samsung S9 and S9 Plus from a long time then definitely lots of cache files are stored in it. Not all the cache files are beneficial for the system. So, without thinking much follow the steps below to wipe unuseful cache files from your device.
Shut down your device.
Now, press the power button, Bixby button and volume up button at the same time.
Release all the buttons when you see the android logo on the screen.
Use your volume key to navigate wipe cache partition.
Now, press the power button to select the wipe cache partition.
After it's done select the reboot system option.
SOLUTION 3: RESET SETTINGS
If your problem created by any system setting then this option will help you. As it reset all settings to a default one.
Open the settings on your device.
Go to general management.
Select Reset and tap on the Reset setting.
Confirm, Reset settings.
Relevant Reads:
What does the notification light colour indicate on the Samsung S9 and S9 Plus:-
Let's find out what these notification light indicate when every time they blink. Check out the function of LED lights,
Blue:
Pulsing: when you on and off your device.

Blinking: When any unread notification light present on your device including missed calls, messages and voice recording.
Green:
Glowing: when the device is charging and it reaches the full charge.
RED:
Glowing: When the phone charging.

Blinking: It indicates that the device is on the low battery.
OTHER COLORS:
White, pink and purple colour light also blinks on the notification light when you have installed any third-party app that supports the LED notification.
You may like,
Rog Phone 2 is it perfect for gaming?
Buy Samsung S10: Amazon