The Moisture Detected Error on Samsung S22 Ultra, S22 Plus, and S22 can prevent the device from charging due to the presence of moisture, which can pose a risk if ignored. While wireless chargers offer an alternative solution, it's crucial to resolve the moisture-detected issue to ensure proper functionality of both wired and wireless charging. In this guide, we will explore various methods to fix the moisture-detected error on your Samsung device.
Fix Moisture Detected Error on Samsung S22 and S22 Ultra with These Effective Methods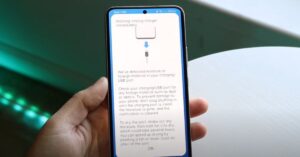 1. Ensure the Phone is Updated:
Before troubleshooting the moisture-detected error, make sure your Samsung S22 is updated to the latest operating system. Follow these steps:
Go to Settings.

Select Software Update.

Choose Download & Install and follow the on-screen instructions.
2. Reboot the Device:
Restarting your phone can help resolve any unresponsive system issues. Perform a reboot to potentially eliminate the moisture-detected error.
3. Dealing with Sudden Moisture Detected Error:
If you encounter a moisture-detected error due to water in the charging port, follow these steps:
Disconnect the phone from the charger.

Gently wipe the charging port with a dry cloth.

Shake the phone with the charging port facing downward.

Place the phone in front of a fan or use a hairdryer in a cool setting.

Alternatively, you can place the phone in a bag filled with rice to absorb the moisture.
4. Delete USB Settings Cache:
Clearing the USB Settings cache can be an effective workaround. Here's how:
Go to the Settings app.

Tap on Apps.

Select the three horizontal lines and enable "Show System App."

Tap on USB Settings, then choose Storage and select Clear Cache.
5. Force Stop Android System:
Force-stopping the Android System can help resolve the moisture-detected error. Follow these steps:
Go to Settings and select Apps.

Choose Android System and tap on Force Stop.

Reboot the Samsung phone.
6. Clear Android System Cache:
Clearing the Android System cache can further aid in resolving the error. Follow these steps:
Open Settings and select Apps.

Enable "Show System App" by tapping the Hamburger Menu.

Search for Android System, tap on it, and select Storage.

Tap Clear Cache.
Read More:
7. Check the Charging Port:
Ensure that the charging port is clean and free from any moisture or debris. Utilize a clean, soft cloth to gently wipe the port and remove any debris. Disable Fast Charging:
Disabling fast charging can sometimes help eliminate the moisture-detected error. Here's how:
Open Settings.

Scroll down to Device Maintenance.

Tap on Battery.

Select the three dots and disable Fast Charging.

Check if the error is resolved, and if so, wait for a few hours before enabling fast charging again.
8. Try Different Charging Cable:
Using a different charging cable can help determine if the error is caused by a faulty cable. Make sure to use a cable in good condition to avoid any further issues.
9. Try Using Wireless Charging:
If the moisture-detected error persists, consider using a wireless charger as a temporary solution. Ensure that the phone is properly placed on the wireless charger without any obstructions.
10. Try Safe Mode:
Booting the Samsung S22 into Safe Mode can help identify if any third-party apps are causing the moisture-detected error. Follow these steps:
Press the Power Button to access the Power Off Menu.

Long-press the Power Off Icon until the Safe Mode option appears.

Choose the Green Safe Mode Icon.
11. Factory Reset:
As a final option, performing a factory reset can resolve persistent issues. Don't forget to back up your data before preceding.
Additional Tips and Tricks
You can try Some Alternative Tried and Tested tricks to charge your device when this error occurred :
1. Charge Your Phone Via Computer:
If you're unable to disable Fast Charging and continue to encounter the "Moisture Has Been Detected" error, you can attempt an alternative solution. Connect your Samsung phone to your computer using a reliable cable and charge it for a maximum of 30 minutes. Afterwards, power on the phone and check if the problem persists when using an official charger for charging. Many users have reported success with this workaround, so it's worth giving it a try.
FAQ:
How do I fix moisture detected on my Samsung S22 Ultra?
Clean the charging port, restart the phone, and try wireless charging as an alternative.
How do I fix my Samsung charging moisture detected?
Clean the charging port, clear cache, try a different cable, or use wireless charging.
Is Samsung S22 Ultra waterproof?
The Samsung S22 Ultra has an IP rating of IP68, making it water and dust resistant.
How long does it take for moisture detected to go away?
The time for moisture detected to go away can vary, but it usually resolves once the charging port is dry and free from moisture.
Conclusion:
If you have attempted all the possible steps to resolve the moisture detection issue and your charging port remains wet, it is recommended to seek assistance from a technician. They will have the expertise to assess and address the underlying problem effectively.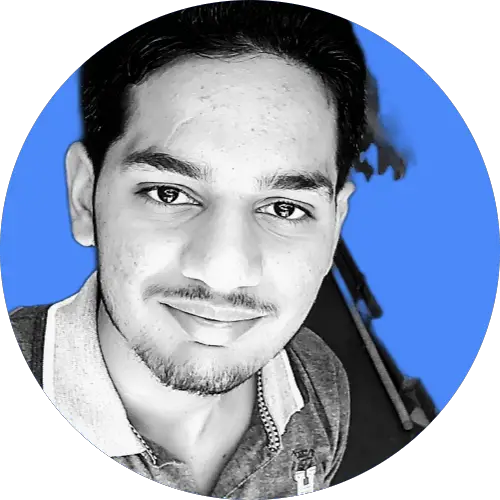 Hi, I'm Rohit. I am a computer engineer, who loves to talk and learn about new technologies.