Top 5 Best Apps to watch videos online together with friends:
It has always been great to watch a movie or tv shows with friends and family. Unfortunately, it can be difficult to gather everyone at the same place due to lockdown going on all over the world because of a virus outbreak.
Luckily there are some services available that allow you to enjoy your favourite show on Netflix or Youtube with family or friends in sync, no matter where you are. So, whether you are in a long-distance relationship, leaving away from home or want to connect with friends, you will want to check out our list.
1. Twoseven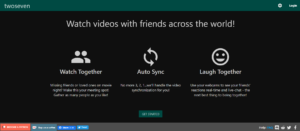 Twoseven is created by couples who have to spend a long time away from each other in their relationship. It designed with the simplicity and run directly to your browser so, you don't have download or install anything.
Twoseven support youtube, Netflix and Vimeo so far, but you can watch the video either person has on their device.
2. Watch2gather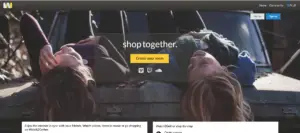 Watching video on watch2gather with friend or family is pretty straight forward as you don't need to register, all you need is to create a temporary nickname.
To start using it all you need do is click on the create room button on the homepage and create a nickname. Now, you can start adding your friend to chat with them. You have two option either create a room or join an existing room have conversation with them.
Watch2gather support multiple video streaming platform like youtube, Vimeo, Dailymotion, Soundcloud, twitch, mixer etc.
3. Netflix Party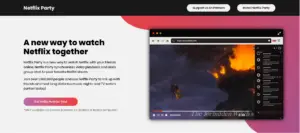 Netflix party allow you to watch your favourite Netflix show with your family and friends. Netflix party is a chrome extension and it is required to be installed on only one computer. Once you have installed the extension, navigate to the Netflix and select the movie or show you want to watch.
Once it loads click on the "NP" button on the top right your browser window. This will generate the unique link which you can share with your friends. Your friends will be directed to your room where you all can watch your favourite show and chat together.
Netflix party requires only one computer to have an extension installed which means other people can enjoy without a subscription. The only downside with Netflix party is that all of them has to watch Netflix with the browser.
4. Sync Video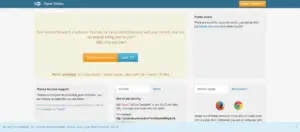 If the privacy is your number one priority then Sync Video is built for you. As it designed with keeping more privacy concern in mind. To use this server all the peoples have to register on it, the temporary nickname will not work here.
The upside of this service is that you will be gifted with the private, permanent virtual room here. You will return to this room every time you log in. You can invite your friend to this room and watch videos with them.
This removes the possibility of internet trolls sneaking up in your room and ruining the fun.
5. MyCircleTV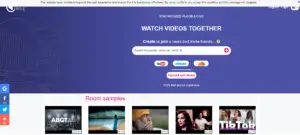 Many people want to chat with their voice while watching a video, MyCircleTV offers the VoIP capabilities to allow voice communication. MycircleTv offers many great features and it is free of cost.
MyCircleTV allows a group of friends to enjoy for hours by voice chat while watching movies. There are numbers of ways you can use to invite your friends like Facebook, Twitter and email.
You can watch video from multiple sites like youtube, Vimeo and Dailymotion. As a bonus it allows you to upload file size with up to 5GB. The file may be uploaded in the following video formats like mp4, Avc and h264.
Relevant Reads: