HOW TO TURN OFF HEART RATE SENSOR ON FITBIT VERSA AND CHARGE 3?
When it comes to the fitness trackers, Fitbit is the first name comes to everyone's mind. The Fitbit Charge 3 and Verse comes with the lots of functionality which can help you in daily routine.
The battery is one of the main concern when it comes to fitness trackers. Fortunately, you can disable the features that you are not using. So, in this article, we will guide you on "How to disable heart rate sensor on Fitbit Charge 3 and Fitbit Versa".
HOW TO DISABLE HEART RATE SENSOR ON FITBIT CHARGE 3 AND VERSA?
Follow the steps to turn of heart rate sensor:
Open the settings on your Fitbit charge 3 or Versa.
To open a settings on your Fitbit smartwatch swipe left until you see a settings icon.
Find the heart rate option from the settings.
From the menu, disable the heart rate tracking.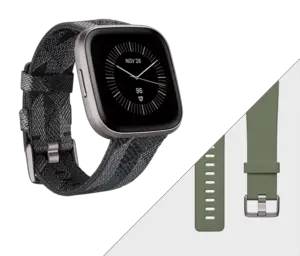 You can also turn off the heart rate sensor on your Fitbit smartwatch using a Fitbit app. To turn off the heart rate sensor using the app follow the steps below,
Open the Fitbit app on your smartphone.
Tap on the account at the bottom right.
Now, tap on your device on the tap of the account screen.
Scroll down until you see the heart rate option and tap on it.
Select "on", "off" or auto from the options.
This tutorial is also helpful when the heart rate sensor does not work on Fitbit smartwatch. For that simply follow the same steps and turn off and on the heart rate sensor. There are many other features that you can disable on your Fitbit smartwatch to get better battery life. But, most of them are useful in your daily life so there is no point of disabling them.
If you have any query regarding the Fitbit charge 3 or Fitbit versa or any suggestion or feedback section then feel free to express your thoughts in the comment section below.
You may like,